Just two years ago, Jas'minique Potter played a vital role as a design engineer at Rolls-Royce. This fall, she walked into a seventh-grade classroom with the skills to begin a career as a math teacher.
For Potter '18 (Master of Arts in Teaching), the switch from engineering to education was a passion that became purpose, made possible with the launch of a new program that transitions STEM (science, technology, engineering and math) experts into teachers. Potter and other STEM professionals are filling the critical shortage of teachers through the University of Indianapolis Teach (STEM)³ Program, funded through the National Science Foundation's Robert Noyce Teacher Scholarship Program.
Teach (STEM)³ offers individuals with a STEM background the opportunity to obtain a Master of Arts in Teaching (MAT) and a teaching license. Equally innovative is the program's stipend and clinical residency, a unique graduate experience that pairs candidates with a master teacher in a classroom throughout the school year. Partnerships with Wayne, Decatur and Perry Township school districts form the backbone of those experiences for teachers-in-training.
As of fall of 2018, Indiana school corporations reported only 32% of Indiana K-12 teachers were prepared in problem- project- and inquiry-based approaches to learning. The plan calls for 100% of teachers to be trained in these areas by 2025.

Source: https://www.doe.in.gov/sites/default/files/wf-stem/20181108154535030.pdf
Potter began her career designing structural components for airplane turbine engines at Rolls-Royce, yet she always knew she wanted to teach. After a few years as a design engineer, Potter decided to take a leap of faith, and UIndy would provide the avenue.
"When I dreamed of teaching when I was working at Rolls-Royce, I had no idea what all the responsibilities would be in that position. UIndy has prepared me tremendously for this actual career," Potter said.
The emphasis on hands-on experience and immediately applying new techniques meant that Potter already had a classroom management plan in place when she greeted her classes for the first time, a month after completing the program.
"From the very first day, that was one of the tools UIndy helped me develop. Students respond and behave better when you have standards and procedures in place that are reinforced," said Potter, who now teaches at Chapel Hill Seventh and Eighth Grade Center in Wayne Township.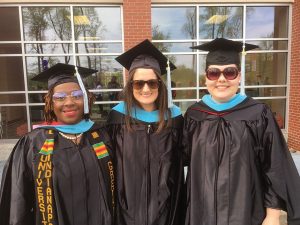 "The clinical residency piece is so valuable in seeing how the teacher sets up the culture and climate of their classroom to seeing the developmental spectrum of a student across time," explained Deb Sachs, assistant professor of teacher education and program facilitator.
After graduation, students continue to receive support from UIndy through mentors who observe classes and provide feedback. Alumni participate in "Super Saturdays," quarterly workshops to encourage further professional development.
"One thing that really stands out about this program is that UIndy continues to support the educators they help prepare," said Potter.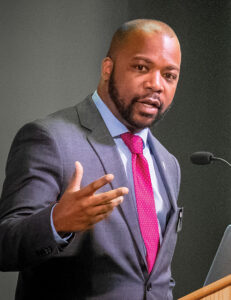 According to Dr. John Kuykendall, dean of the School of Education, "A critical component of the program is to increase the number of excellent science and math educators. Students completing the program are well-prepared, through a variety of innovative experiences and rigorous feedback to meet the demands of teaching in a high school setting."
UIndy works with a clinical faculty member at each school to determine optimal classroom placement for each candidate. All students in the second cohort are now teaching in classrooms with UIndy partner districts, and all of the graduates in the first cohort have obtained teaching positions with Wayne Township Schools.
Sachs said developing relationships with schools, administrators and teachers is key to the success of the program.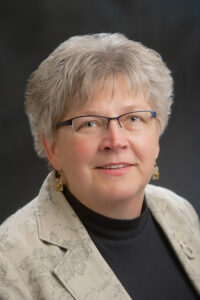 "Because our program is a clinical residency program, we need to find top-notch teachers whose classrooms they're going to be in. Having developed those partnerships with the schools allows us to find those teachers," Sachs said.
UIndy continues to provide the perspective and experience required for success in her new position, according to Potter.
"The support I've received from the teachers, from my mentors and the workshops has just been amazing."
Did you know?
Job prep:
The University of Indianapolis School of Education arranges annual spring sessions with human resources managers from area school districts for graduates at every level.
Opportunities for STEM majors:
Mini-internships are available for junior and senior UIndy STEM majors interested in exploring teaching careers.
Project-based learning curriculum:
In addition to local school districts, Teach (STEM)³ candidates work with community partners such as the Indiana Blood Bank and local churches.
Calling all STEM career changers:
Teach (STEM)³ is open to anyone with a STEM degree who wants to become a teacher.
Learn more about UIndy's Teach (STEM)³ Program uindy.edu/stem3.