Adam Fernandes '22 had never taken a design class before coming halfway around the world to attend the University of Indianapolis. From an Indian family living in Kuwait, Adam knew he was stepping out of his comfort zone to attend college at UIndy. What he wanted was a place to pursue his interest. What he found is a home in which to thrive.
My favorite thing about UIndy is the family/team-like aspect that it provides.

Adam Fernandes '22
"UIndy, being a smaller campus with a smaller population, one is able to reach out to and interact better with people around them," Fernandes said. As a presidential ambassador and resident assistant, he's making the most of his time on campus to make those connections.
With a major in visual communication design and a minor in math and computer science, Fernandes has worked with faculty mentors, including Julia Taugner, associate professor of graphic design, to discover various opportunities that meet his unique skills and interests. Blending his talent for computer science with the knowledge of design from his faculty, his future is coming into focus.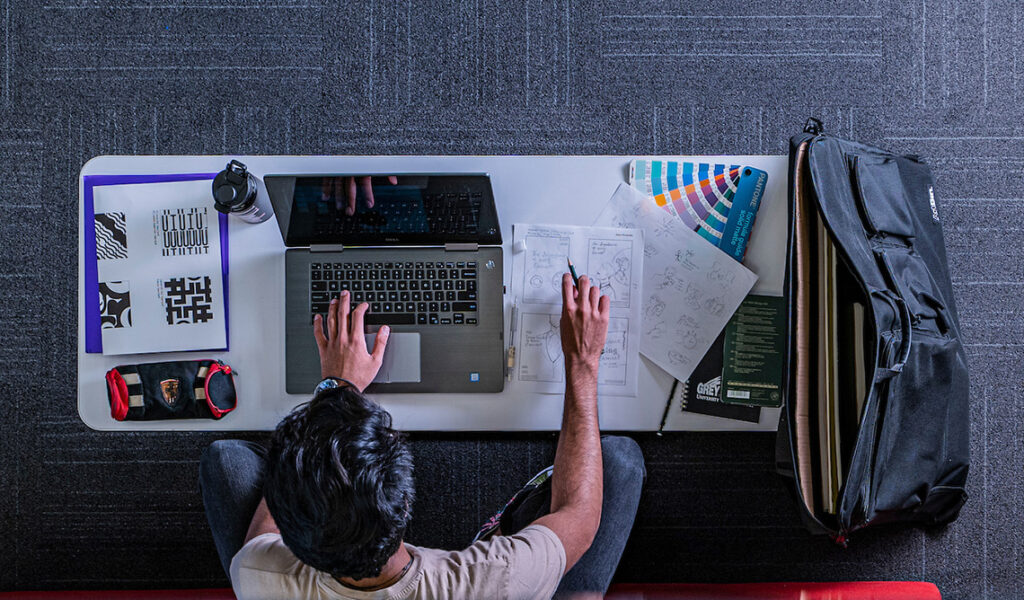 "UIndy's design program, along with its faculty, is teaching me to be more efficient when it comes to designing compelling work," he said. "Spending time within the art program forces me to notice the little details in everyday life, ultimately making me more aware of the culture of design, and the impact it has."
Fernandes recently completed an internship at an advertising agency, Horizon FCB, back home in Kuwait. His worldly understanding of how art and design help influence society has supplemented the support he is receiving from UIndy faculty. He embraces the challenge of learning where he fits in an ever-evolving world of design, something he praises UIndy for helping him with.
Being a smaller university, there is such a factor of developing together as a community and supporting each other.

ADAM FERNANDES '22