Mel Moore '21 (software engineering) showed up to her first engineering class and noticed there was only one other woman in the room. A minority in the STEM world, she felt she had something to prove.
Fast forward one year: Moore, who is minoring in computer science and mathematics, has gained confidence in her abilities and become more comfortable in her skin thanks to connections she's made around campus.
She's met more female students in the program through lab courses and developed peer-to-peer mentorships. She's a founding member of the Society of Women Engineers – University of Indianapolis chapter. She's even started her own blog, Little Ms. Engineer, to share career advice with college students who are studying STEM. 
When I was five years old, my version of fun was taking apart my toys and putting them back together. I would use a tiny screwdriver and take out all the screws and parts and put my Happy Meal toys back together. Now, my version of fun is designing websites and learning about code.

Mel Moore '21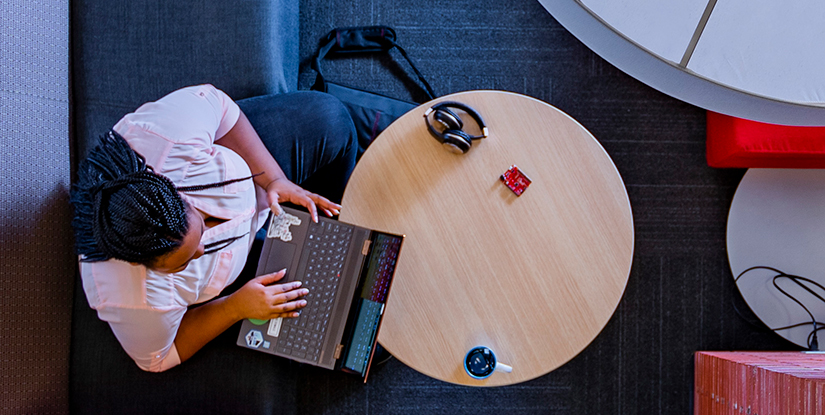 "If you're going into a computer science class without coding experience, it might feel overwhelming, but it does get better!" said Moore. "Know you aren't alone. I guarantee other people are feeling the same as you. Reach out. That's what builds a sense of community."
Moore is learning the power of networking on and off-campus. One of her most popular blog posts to date, "The Beginner's Guide to the Grace Hopper Celebration," covers everything one needs to know about the largest women's tech conference in the world.
Writing about the conference boosted Moore's online following. Through conference networking, Moore landed her first summer internship opportunity at Thomson Reuters Corporation in Dallas, Texas, where she worked on mobile and web-based applications and competed in a mini-hackathon.
This summer, Moore will be in Tampa, Florida, for an internship with PricewaterhouseCoopers, the company that counts votes for the Oscars. She hopes the industry connections she's making now will help her land a full-time job offer by the time she graduates.
"People say, 'It's not what you know, it's who you know.' With engineering, it's a little of both," Moore said.