Alumni take leadership roles in athletics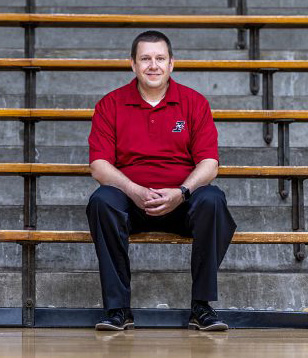 In April, the University of Indianapolis named Scott Young '99 (athletic training) '02 (MA, curriculum and instruction) to serve as the next vice president for intercollegiate athletics. Young will assume the role on September 1, 2020, following the retirement of Dr. Sue Willey, who served in the position for 17 of her 45 years of service to the University.
Young's selection for the cabinet position follows a nationwide search to fill the top leadership role for the Department of Intercollegiate Athletics. During his 26-year career at the University of Indianapolis, Young has served in numerous roles within the Department of Intercollegiate Athletics, most recently as senior associate athletic director for compliance.
"Scott demonstrates an equal commitment to the University of Indianapolis and to the principles of excellence that define our campus culture," said President Robert L. Manuel. "Scott's dedication to accountability and clear communication, combined with his innovative ideas for growing our athletics program both in terms of public awareness and in breadth, will be a vital asset in University initiatives including recruitment and retention."
"During the past two decades, Scott has excelled at each of his positions serving the Department of Intercollegiate Athletics, and I'm sure that will continue in this important leadership role," said Willey.
"I would like to thank Dr. Manuel and the search committee for this tremendous opportunity to lead UIndy athletics, the place I have called home for the past 26 years. I also would like to thank Sue Willey for her incredible mentorship and support, which have helped foster me into the leader I am today," Young said. "The standards for UIndy athletics will continue to be for our student-athletes to win as students, win as people, and win as athletes."
President Manuel noted Sue Willey's legacy that catapulted University of Indianapolis athletics to national recognition and countless accolades, including 90 Academic All-America honorees, a mark that is in the top ten in NCAA Division II.
"I would like to express my gratitude to Sue Willey for her many years of service to the University of Indianapolis and for her remarkable accomplishments that have positioned the Department of Intercollegiate Athletics to continue to climb to new heights," President Manuel said. "Scott is ideally suited to build on the high standards of success that Sue established."
Paul Corsaro returns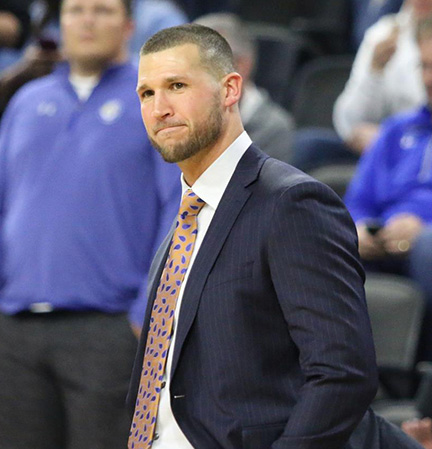 The University welcomed back Paul Corsaro '12 (communication) '14 (MBA) as its next men's basketball head coach. A UIndy alumnus, Corsaro previously served as an assistant coach for the Greyhounds for six seasons prior to spending the last two years in the same capacity at Purdue Fort Wayne.
An Indianapolis native and graduate of local Roncalli High School, Corsaro's time on the UIndy bench coincided with some of the most successful seasons in school history. He aided the Greyhounds during four 20-win seasons as an assistant, including four consecutive NCAA tournament berths from 2013-16.
Corsaro moved on to Purdue Fort Wayne as an assistant under head coach Jon Coffman in 2018. The Mastodons amassed 32 wins in Corsaro's two seasons, including a third-place finish in The Summit League in 2018-19.
"I am truly honored to be named head men's basketball coach at the University of Indianapolis," Corsaro stated. "I want to thank President Manuel, Scott Young and Dr. Sue Willey for believing in me and giving me this opportunity. Thank you to my parents and my entire family, both immediate and extended, for their unwavering love and support. I also would like to thank Stan Gouard. Stan was my coach and my boss while at UIndy, and he has continued to be a mentor and friend. It is a privilege to be his successor."