For Kermit Berg '73, a solo retrospective exhibition at the Christel DeHaan Fine Arts Center Gallery will be a true homecoming. With a reception scheduled for 3-6 p.m., Friday, Sept. 27, and the exhibition through Oct. 25, the event traces the creative evolution of a world-renowned artist who began his remarkable journey at the University of Indianapolis.
Berg, who has displayed his work at galleries in Berlin, Munich, New York, Washington, D.C., Chicago and other cities around the world, said the exhibition is an overview of his work since 2000. Curating for the event turned out to be a task which naturally prompted a certain amount of reflection.

"I'm working with the concept of fluidity within the context of a career," Berg explained. "I've found it important to not produce the same five photographs (more or less) for thirty years in a row. That hasn't made some of the exhibiting that easy in terms of building an audience that will give new work serious examination and cross bridges with me. But I've had the extreme good fortune of finding an enthusiastic and loyal audience."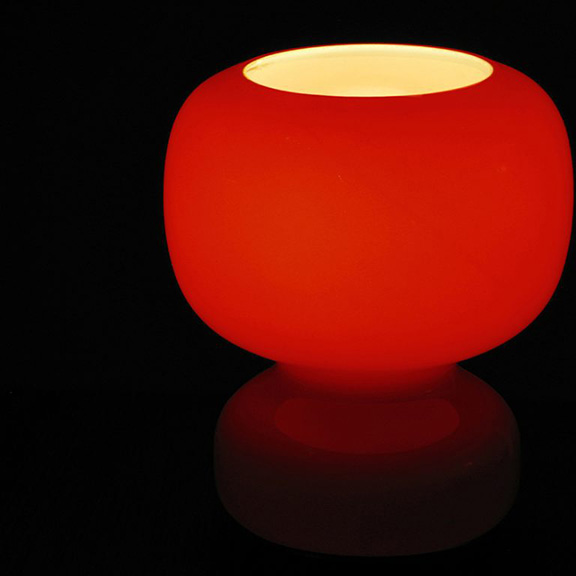 Along with evolving creatively throughout his career, an international perspective informs Berg's work. While he primarily operates from his studio in San Francisco, Berg has lived all over the world—most recently in Shanghai, China, and in Berlin for many years. His life in Berlin is the subject of a documentary being filmed by Iranian-born film producer Sahand Samani.
Capturing opportunities from his surroundings in a formal, intentional way is a hallmark of Berg's approach. His portfolio of Shanghai, for example, explores historic two- and three-story buildings from the 1900s that are in critical danger of being destroyed.

"Just being able to photograph safely at night, that was quite a new option for me," Berg said.
Berg began experimental digital printmaking in 1985 while a guest instructor at the School of the Art Institute of Chicago. His prints are the result of the highest technology available for fine art photography. To quote the New York critic and author Laura Gilbert, "In his sparsely populated and dramatically lit facades, métro stations, passages and interiors, Berg creates exquisite urban atmospheres." His series featuring Tokyo, Japan, layers graphics over photographic images for a dreamlike effect.
The dominant grouping of photographs for the retrospective will be Berg's work from "Nuclear Family/Wohlstandstraum," a friendship story between a German and an American during World War Two, with some of the narrative taking place in Berg's hometown of Bremen, Indiana. Other pieces will be selections from Berg's journey as an artist, including two pieces from his German parliament project, which he was commissioned to create for the parliament's permanent collection.
His work, "Epilogue," which features photographs displayed in a grid of square frames, will serve as an exhibition anchor. "Frieze," which will be displayed in a similar format to "Epilogue," uses 25 photographs of domestic objects from mid-20th century Germany, such as white porcelain vases, shot in monochrome.

"I'm making them look more like artifacts from Egypt in terms of the photography," Berg said.
The opportunity to exhibit at his alma mater took Berg by surprise, but he quickly began to get inspired by the idea of exhibiting in a university setting, where his work can be used as a teaching tool. He encourages viewers to look for themes in his work.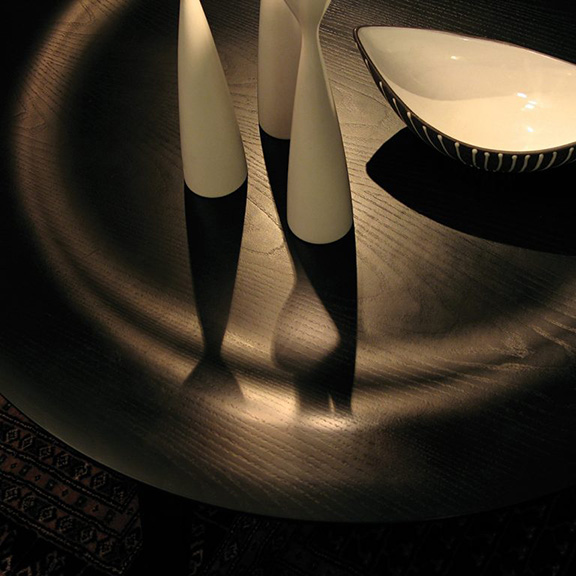 "The great thing about it is because it's such a nice, large space, it let me think in terms of—for the first time in a long time—looking at some of my own work," Berg said. "Where did something from 2000 show up again in 2017? It makes perfect sense for that observation to happen in a university setting."

Berg said his leaving the German immigrant farmland community of Bremen to attend what was then known as Indiana Central College was his "first step on a world journey of discovery." Berg's experience of living in an international culture in a capital city "began my progress toward understanding what inclusiveness means in everyday life and help ground me as I later lived in New York, Berlin, and recently Shanghai. And now decades later we are still learning, or failing to learn, what is demanded of us to create a just and inclusive society."