Madeline Fisher never intended to wear a crown, but after suffering an injury while participating on the UIndy Dance Team, she decided to step out of her comfort zone.
While helping her dad out backstage at the Harvest Homecoming Festival in Floyds Knobs, Ind., Madeline struck up a conversation with the reigning Miss Indiana.
"Are you competing?" Miss Indiana asked Madeline.
"No," Madeline answered.
"Why not?" Miss Indiana pressed.
And that question set Madeline off on her journey. She would begin her pageant career by competing in four local competitions, with the fourth time being the charm. She was crowned Miss Spirit of Indiana in February 2022.
This put Madeline in the running for Miss Indiana 2022, an official preliminary to Miss America.
"Everyone was telling me at Miss Indiana, 'You are the perfect person to have this title because you just care so much about other people and you seem so happy to see other people succeed,'" said Madeline. "I don't like to boast about things like that, but it is very true. I see other people succeeding as part of my success."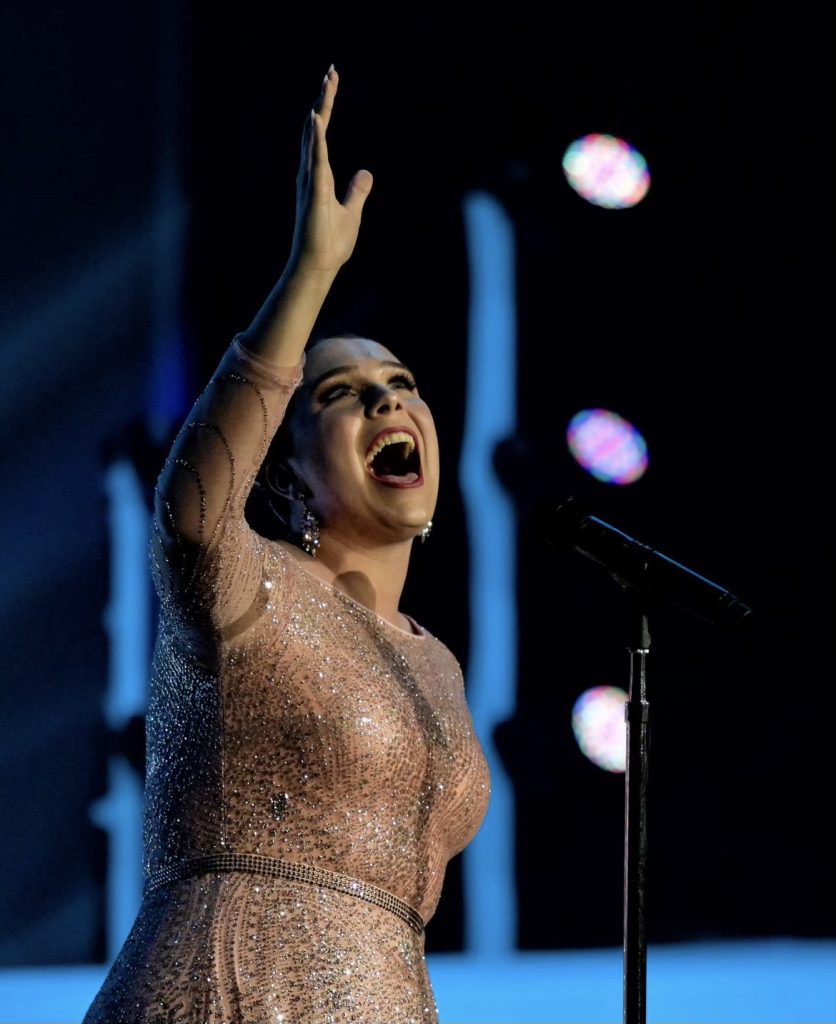 The Miss Indiana pageant strives to be more than a beauty pageant. To do so, it requires contestants to showcase a talent.
"I'm a very big jazz vocalist," said Madeline in regards to her talent. "When I started doing theater in middle school, I got into vocal lessons. As much as you can move somebody with your movement and emotion in a dance, nothing does it as well as a song does."
In addition to showcasing a talent, Miss Indiana contestants are also required to organize and implement a social initiative. Madeline advocates for the arts in public and private schools through her initiative, YOUsical Theater.
"My initiative is called YOUsical theater because the arts are very much what you make them for yourself," explained Madeline. "I was bullied when I was younger and theater was the place where you could come in as you were and people would respect you and love you for who you were."
Theater has a number of benefits for young children, including boosting confidence, building vocabulary and developing linguistic skills. Madeline supports continued arts programs in schools by raising money for such programs. For her latest fundraiser, she made and sold candles scented and named after Broadway musicals and songs.
Madeline also collaborates with local artists to share their stories through social media.
"I like to share other people's stories because everyone gets into theater for a different reason," said Madeline. "Obviously mine was an escape from bullying. For some people, they just thought it was fun. Some people want to be on Broadway. Everyone has their reason."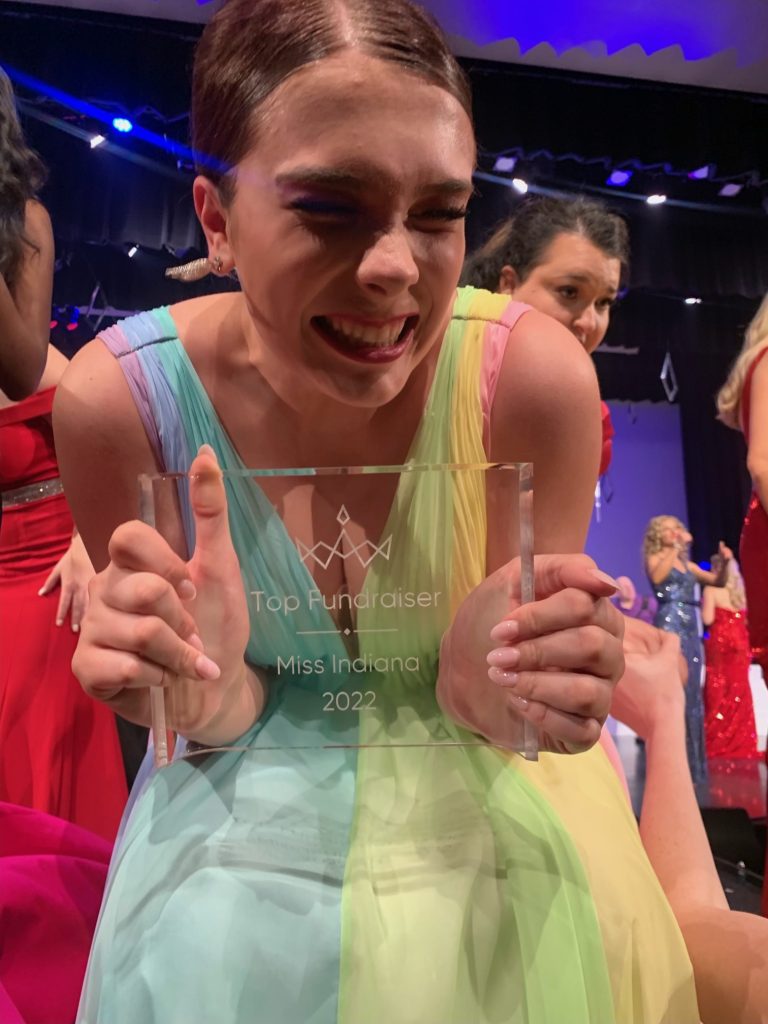 While Madeline didn't win Miss Indiana this year, she did achieve the goal she set for herself: win an award, any award. She won the State's Top Fundraiser. The award came with a scholarship that Madeline will put towards her continued education at UIndy.
"The scholarship was actually fundraised by the ongoing Miss Indiana and her Outstanding Teen, so it was the first scholarship that was given at Miss Indiana that was actually fundraised by the titleholders, which was super cool and I was super excited about it," said Madeline.
Madeline will take a well-deserved break this summer before returning to UIndy in the fall, where she studies Communication with a focus in sports information along with a minor in theater. She also serves as the Digital Media Manager for the campus radio station, WICR.
"I was a broadcaster in high school," said Madeline. "It was one of those things where I joined the radio class and knew that this was what I was going to do for the rest of my life. So I started looking for schools based on that and UIndy's program is very, very good, especially for communication. I was very impressed by what they offered while being such a small school. I clicked; it clicked so quickly. It really does feel like a community in the Communication department and I love it."
The program allowed Madeline to pursue her interest in radio, TV and even podcasts. As class assignment led to the creation of The Four Point Podcast, where Madeline interviews other local Misses and Miss Indiana contestants about their achievements and even shares her own experience. 
"It's highlighting the girls in the Miss America organization and their accomplishments outside of just being a titleholder (we do talk about that too)," explained Madeline. "I record and edit them all at UIndy, so it is very much a shout-out to UIndy for the facilities: they're really great."
New episodes will be available on Spotify later this summer.