Over the last several months, you might have noticed some additional decor at Books & Brews near campus. What you might not have known is that UIndy's own Leah Diekhoff '21 (studio art with a concentration in painting) is responsible for the new murals.
The process began nearly a year ago when Keith Fechtman, adjunct faculty at UIndy and co-owner of Books & Brews South Indy, approached the art department looking for students who might be interested in doing some artwork. "I got in contact with Keith and his business partner and from there we discussed what they wanted," Diekhoff said. "This was back in the spring of 2020, but because of the pandemic work didn't begin until September 2020."
Once Diekhoff's work on the outdoor mural was complete, the owners asked if she would be interested in doing more artwork. "They gave me a lot of creative freedom," Diekhoff said. "So I decided to do a fantastical, fairy tale themed mural with focus on one of my favorite sources of inspiration, Alice in Wonderland, and incorporated odes to other fairy tales as well." Other fairy tales used to inspire the mural include: Red Riding Hood, Jack and the Beanstalk, Hansel and Grettel, and others.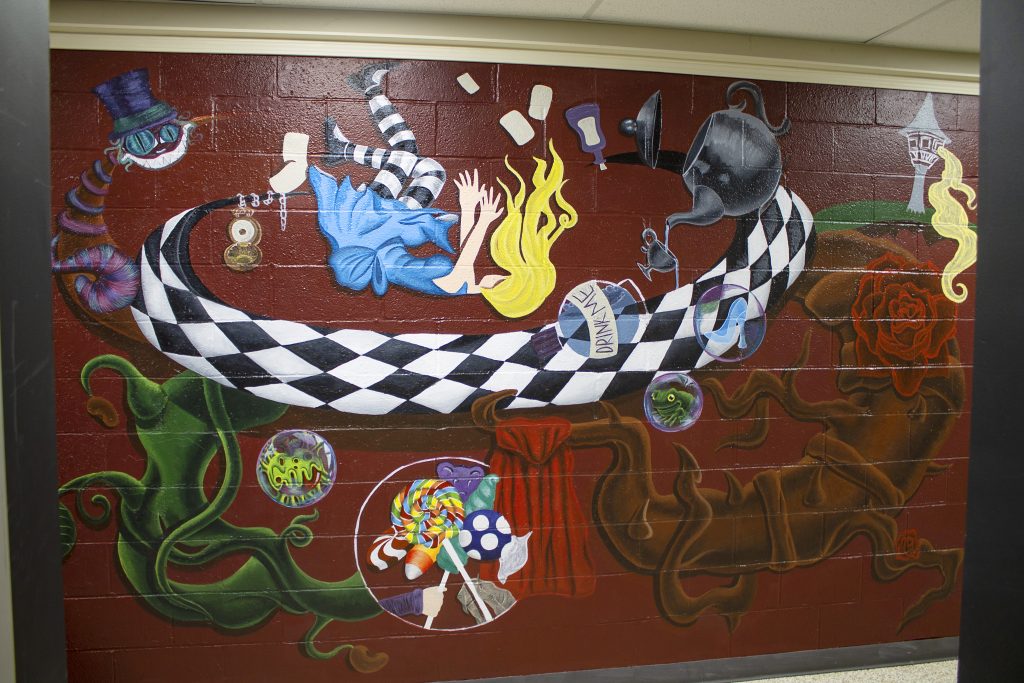 Diekhoff's work with Books and Brews isn't done yet! She has another mural planned after the fairy tale mural is complete, this time based on Shakespeare's Macbeth.